Request More Information
"*" indicates required fields
Partner
Fike
Explosion Protection Systems
Equipped with in-house engineers, application specialists and combustion researchers; a comprehensive line of explosion protection products; and proprietary explosion testing facilities, learn why Fike is recognized as a world leader of protecting people and processes from combustible dust explosions.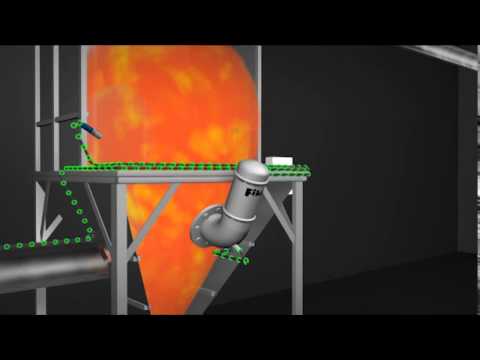 Get Protected, Stay Protected with Fike
Fike has the expertise, experience and products to safely protect nearly any processing facility, and most importantly, its people, from a combustible dust hazard. Explore how Fike can guide your facility to NFPA 652 compliance and protect it from combustible dust explosions through the following steps:
1. Identify Your Hazard
Fike's protection strategy often begins with consultative services, including a walkthrough of the facility that identifies and prioritizes specific hazardous areas requiring protection and dust testing used to support explosion protection system design.
2. Protect the Vessel
Dust collectors, cyclones and flash dryers are examples of vessels in which deflagrations are common and require reliable venting or chemical suppressant systems to mitigate the explosion.
3. Isolate the Hazard
Because secondary explosions can be more catastrophic than the initial deflagration, active and passive valves and chemical suppressant barriers effectively isolate the explosion to the initial source.
Explosion Suppression
Unique Technology Detects and Responds in Milliseconds
Fike suppression systems are designed to detect and chemically suppress an explosion in its earliest stages – before an explosion can cause a disaster or become catastrophic.
Chemical Explosion Isolation
Rapid Discharge, Chemical Explosion Suppressant
Chemical Explosion Isolation is achieved through a rapid discharge of a chemical explosion suppressant to prevent the flame from continuing through to other areas of your process system.
Explosion Detection and Controls
Fike has the most advanced control systems available in today's explosion protection market. Fike's Detection and Control Systems are pre-configured to recognize danger signs and make important decisions about when to activate explosion isolation and/or explosion suppression systems, effectively preventing an explosion from damaging your equipment and facility.
FLAMQUENCH® II SQ Flameless Explosion Venting
Designed for use with square/rectangular explosion vents, FlamQuench SQ technology consists of various layers of high temperature stainless steel which absorb heat produced during the combustion.
About Fike
More than 400 Patents Worldwide
Over the past 65 years, Fike has employed some of the world's brightest, most passionate people in  industrial safety. Their dedication has resulted in Fike owning numerous patents within pressure relief, explosion protection and fire protection, each of which are used to improve our capabilities and the reliability of our solutions.
Get in touch with one of our experienced Team Members about Fike products and how they can solve your air pollution problems.